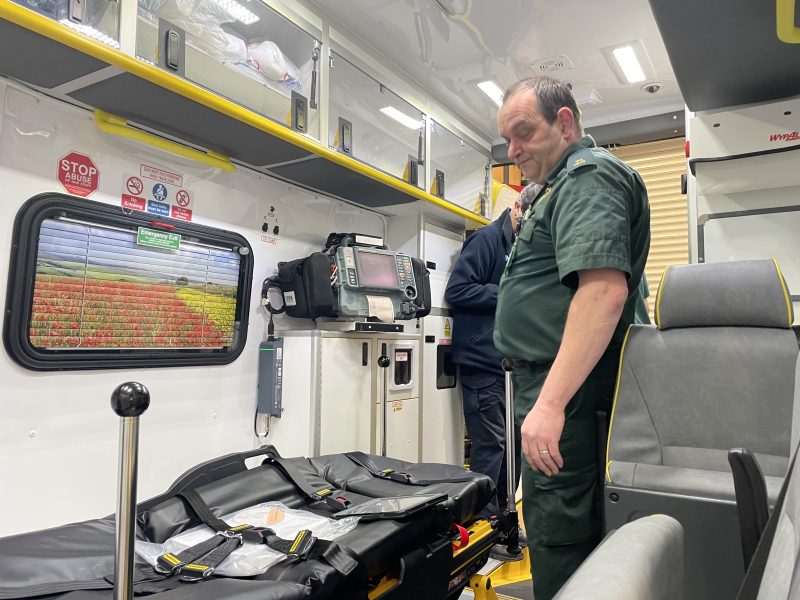 As we continue to develop our operational fleet, South East Coast Ambulance Service, (SECAmb), staff will have the opportunity to view a newly-configured Fiat ambulance, which has been amended using feedback from a range of clinical staff, union representatives and the Trust's fleet department.
The new vehicle, which include changes aimed at improving functionality for crews whilst also fitting the national specification for ambulance builds and conversions, will be available for staff to view over coming weeks.
We have recently taken delivery of eight newly-configured vehicles, which will be visiting each of our 10 operating units, so staff can look, first-hand, at the changes which have been made.
The vehicles have undergone a number of alterations including changes to where the Lifepak-15 is located, changes in the storage facilities, as well as some comforting measures for patients who can be anxious about travelling in an ambulance.
We are really keen to hear staff views on the new configuration and are committed to continuing to work closely with them to introduce any further improvements that may be possible.