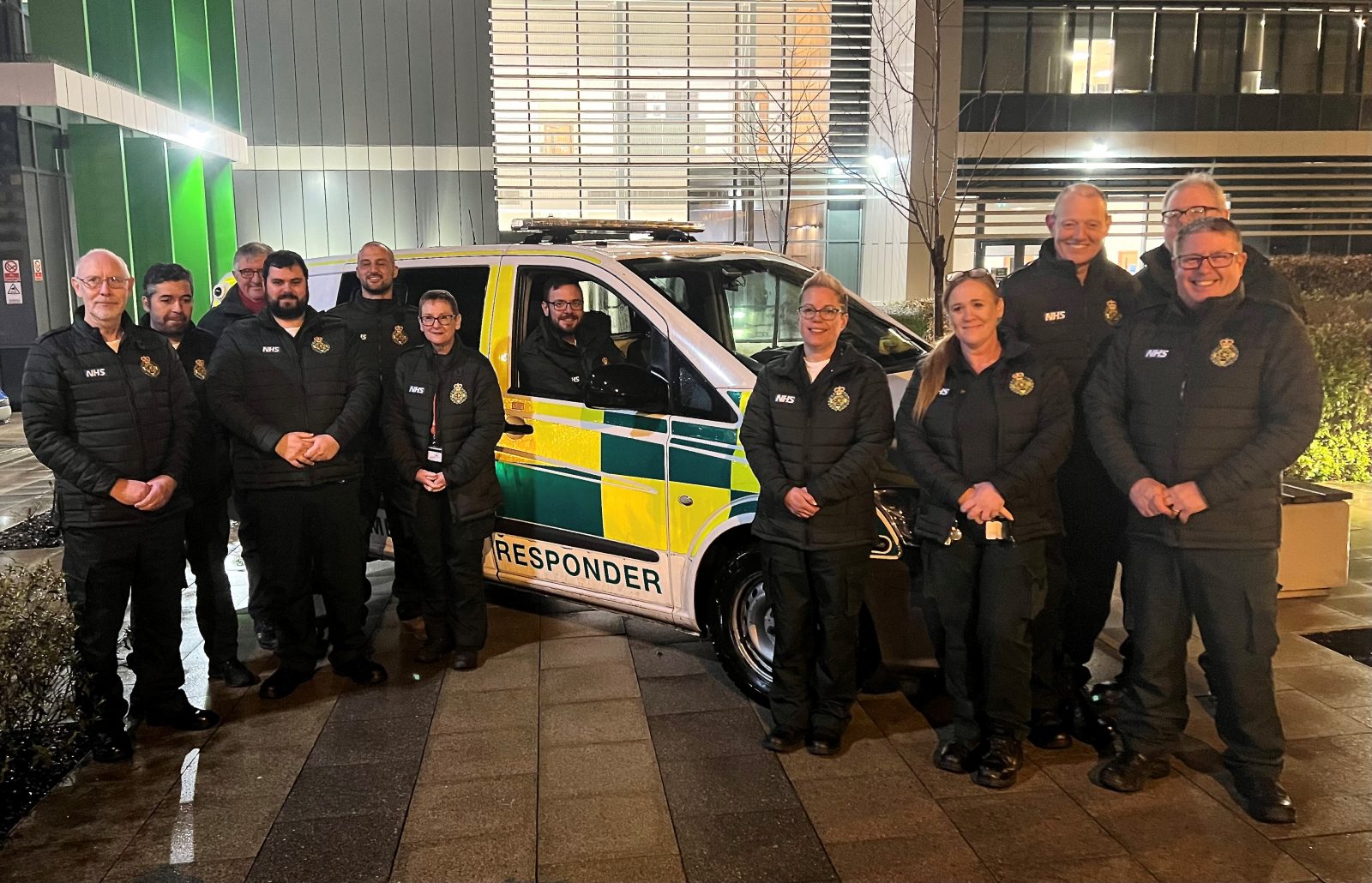 South East Coast Ambulance Service NHS Foundation Trust, (SECAmb) is to trial a new volunteer Emergency Responder role.
The trial, which will cover Ashford in Kent, specifically Romney Marsh, and Tangmere, in West Sussex, focusing on the A272 corridor between Billinghurst and the Hampshire border, will last two years.
The two Emergency Responder (ER) schemes will each consist of 12 community first responder, (CFR), volunteers. The Ashford vehicle will being responding next week, with the Tangmere vehicle launching later in February.
The scheme will work in a similar way to the Trust's community first responders but rather than being based from home, will operate out of a SECAmb base or standby point. They will respond in a specially-marked and equipped Trust vehicle, utilising blue lights and sirens to reach patients.
The ERs are subject to a robust recruitment process and have undertaken nationally-accredited blue-light driving courses and additional clinical training.
As is the case with CFRs, SECAmb will assign a response to the incident at the same as assigning an ER. The ER scope of practice focuses on providing a safe and effective initial response to life-threatening emergencies, where extended care may be required prior to the arrival of an ambulance clinicians.
SECAmb Head of Community Resilience, Dave Wells, said: "This new concept, which we have targeted at some of our hard-to-reach more rural areas, will see us test a new approach to responding to patients, in a way which has previously only been introduced in London.

"By having the capability to respond in a Trust vehicle and using blue lights and sirens we are extending the geographical reach of volunteers.

"We are incredibly proud and grateful for the commitment shown by all our volunteers and I would like to thank all those who have been willing to step forward to test this innovate role at SECAmb and to further support patients in the communities we serve."