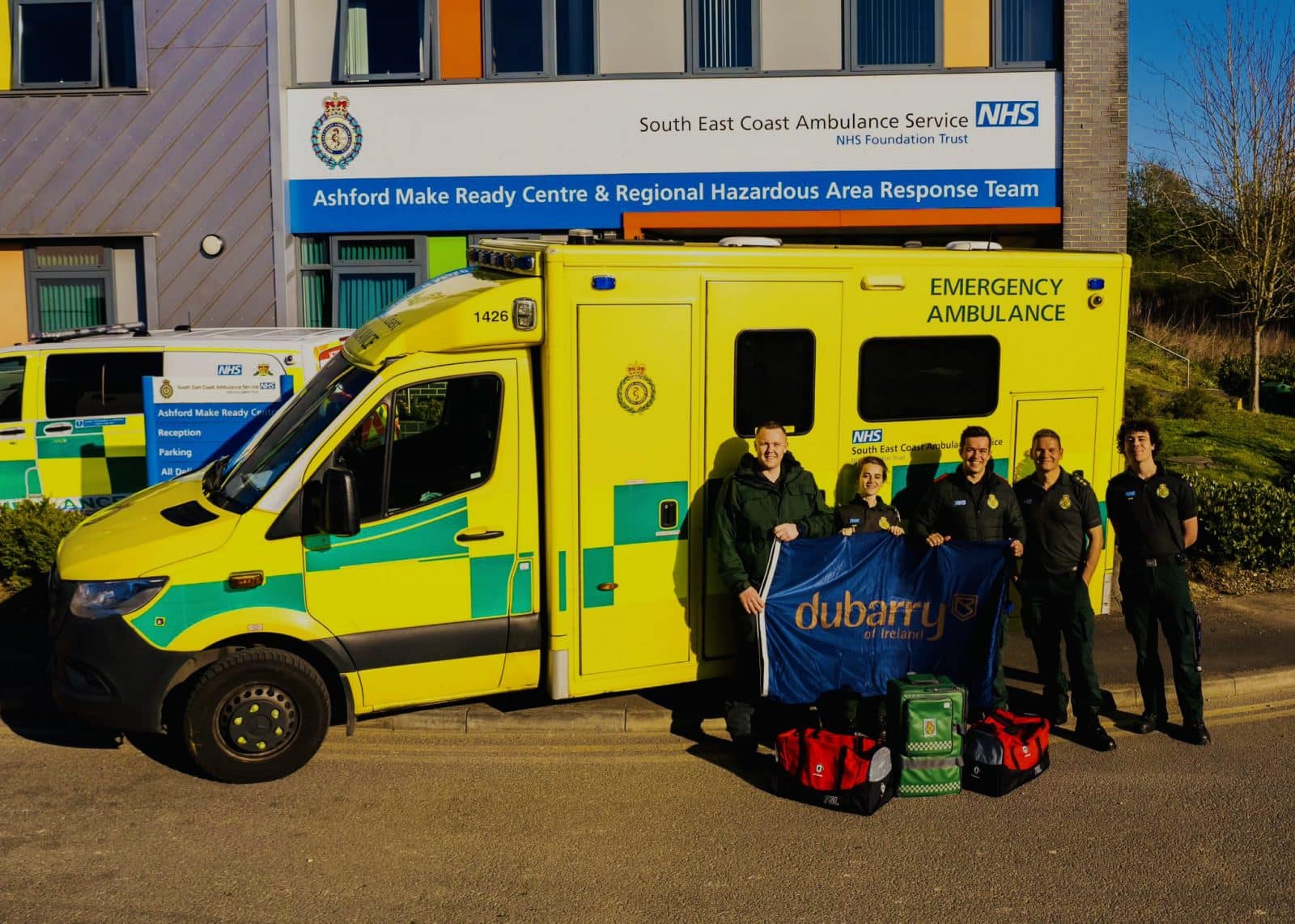 A team of South East Coast Ambulance Service (SECAmb) colleagues is set to take part in a sailing challenge in the Solent next month.
The team of eight, made up of both experienced sailors and novices will compete against 31 other emergency service teams from across the UK and Europe in the annual UK Firefighters Sailing Challenge between May 8-11.
The team will be skippered by paramedic, Steve Doherty, from Ashford, Kent.
Steve said: "We're all really looking forward to taking part in this amazing event. The team comprises individuals with varying skill levels, including maritime professionals, cruiser sailors, dinghy racers, and those with no prior sailing experience at all.
"Day one of the event is dedicated to team practice, allowing us to get to know each other more, familiarise ourselves with the boat and fine tune our skills. We're also looking forward to a joint exercise with the coastguard rescue helicopter during the training day.
"While we haven't all sailed together before, we are confident in our ability to work seamlessly as a team by drawing from our experience in working together as we do at the scene of incidents. It's going to be a fantastic experience."
Each team member has self-funded their entry with the team choosing to support TASC, The Ambulance Service Charity, for this year's event, with any prize money going direct to the charity.
As a newly-formed team within SECAmb, the group is looking to participate in further competitive sailing events and offer others at the Trust the chance to participate in taster sessions in the summer.
Steve added: "We really hope interest in the team will grow and we're looking forward to giving others in SECAmb the chance to experience sailing for the first time with the taster days and social events."
Follow the team on Instagram at @Secamb_Sailing which will feature live daily updates on the team's progress in the event.
Team SECAmb
Skipper: Steve Doherty (Paramedic) First Mate: Jamie Webb (Paramedic Practitioner) Navigator: Rob King (OTL) Crew: Kirsten Reid (Paramedic & Clinical Educator) Crew: Heidi Wright (Paramedic) Crew: Josh Guinane (Critical Care Paramedic) Crew: Mike Gardner (OTL) Crew: Cam Walker (Paramedic)
The team would like to thank a number of supporters including Dubarry of Ireland, Henri Lloyd, Revolution Race, Marine Superstore and Unison.