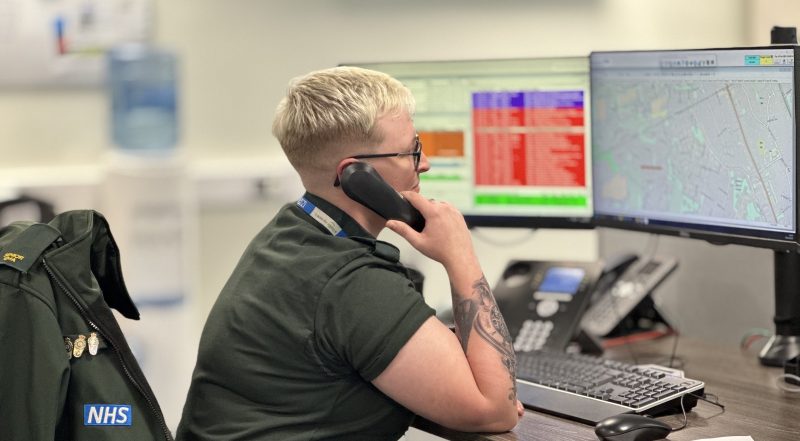 South East Coast Ambulance Service NHS Foundation Trust, (SECAmb), is celebrating the variety of roles that serve patients from its 999 Emergency Operations Centres and NHS 111 Contact Centres as part of International Control Room Week.
The Trust is marking the week, (23-29 October), by highlighting the dedication and skill of its teams across its social media channels and urging people interested in a career in the ambulance service to explore the opportunities available.
SECAmb has 999 and 111 centres in Crawley, West Sussex and in recent weeks relocated its East 999 Emergency Operations Centre in Coxheath and 111 Contact Centre in Ashford, to a new multi-purpose ambulance hub in Gillingham, Kent.
SECAmb is actively employing to a variety of control and contact centre roles including both 999 and 111 call handling positions. A wide range of other roles and development opportunities exist including the Trust's resource dispatch function, team leader positions and clinical positions.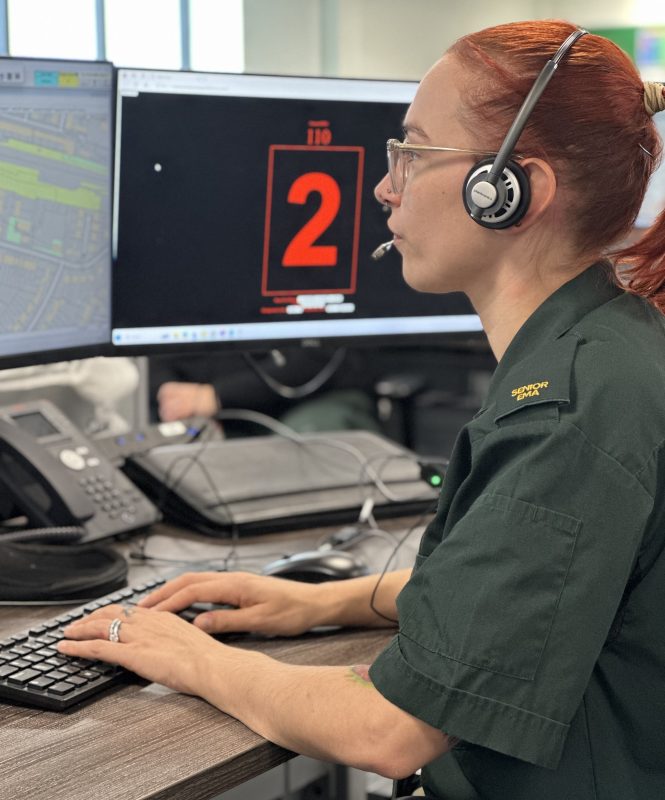 SECAmb's 999 Emergency Operations Centres typically handle in the region of 2,500 calls each day. An Emergency Medical Advisor would be likely to answer upwards of 50 calls each shift.
SECAmb's dispatch teams look after hundreds of the Trust's vehicles throughout the day, multi-tasking to ensure the appropriate vehicles and clinicians are sent to emergencies.
During the week, teams in SECAmb's NHS 111 service across Sussex, Kent and Medway, will handle up to 3,500 calls a day, increasing to up to 5,000 at weekends. At peak times such as Christmas and Easter, calls can increase to up to 8,000 in a 24-hour period.
Each month, SECAmb will handle around 5,000 Category 1 999 calls – calls categorised as being immediately life-threatening. The majority, some two-thirds, of its calls are triaged as Category 2 calls.
Clinicians across the Trust's 111 and 999 services reduce the need for a face-to-face ambulance attendance by providing clinical advice to patients over the phone and, where appropriate, directing them to alternative services which better meet their needs.
Operating Unit Manager at SECAmb's new East EOC in Gillingham, Westley Shaw, said: "Every day, colleagues across our 999 and 111 control and contact centres keep people safe. It can sometimes be an overlooked role but is absolutely vital for good patient care and I believe is one of the most challenging roles in the NHS.

"That said, it is also an extremely rewarding, with good opportunities to develop and progress. This International Control Room Week, I would like to thank each and every colleague who works hard to respond to our patients 24/7. I would encourage anyone interested in starting a career or looking for a change to explore the opportunities available here at SECAmb."