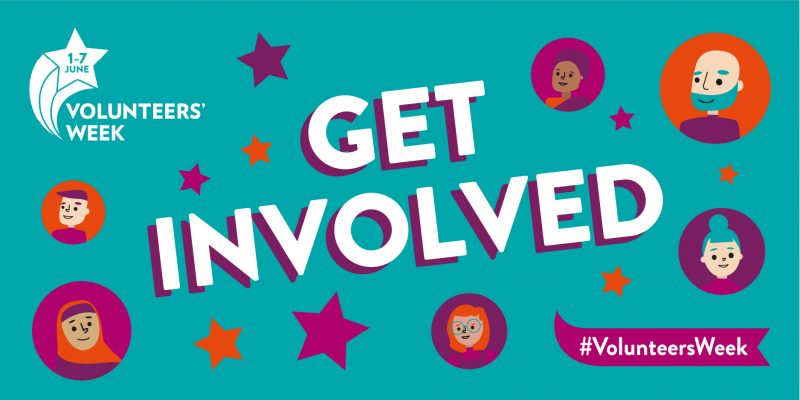 South East Coast Ambulance Service NHS Foundation Trust (SECAmb) is paying tribute to the more than 400 volunteers that play a vital role its service as part of this year's National Volunteers' Week.
The week, supported by thousands of charities and organisations across the country, takes place between 1-7 June with 2023 marking its 39th year.
Across the week, which this year has the theme, 'Celebrate and Inspire', SECAmb will be sharing stories of just some of its many volunteers on its social media channels. The Trust will also provide information of how local people can get involved in volunteering with SECAmb in whatever way works for them.
SECAmb's volunteer roles are varied, ranging frontline Community First Responders and Emergency Responders to Governors and Wellbeing Volunteers. The Trust also has a dedicated team of Chaplains available to provide welfare support to all staff.
SECAmb Head of Community Resilience, David Wells leads SECAmb's Community Resilience team, which supports the Trust's volunteers. He said: "Our volunteers play such an important role in the service we provide patients. I would like to thank each and every one of them for their dedication and support.
"In recent years many stepped into or taken on additional roles during the pandemic and they should be very proud of how they compliment and support their colleagues.
"Whatever their role, they are compassionate people carrying out vital roles to support their local communities. Their contribution is often unseen and unrecognised by many, visible only through the incredible impact of their volunteering. I'd ask everyone to take the time during Volunteers' Week to celebrate their efforts.
"I would also encourage people to consider whether they have the time to take on a volunteering role and I know SECAmb provides an extremely rewarding opportunity for those that do."
Follow SECAmb on Twitter, Facebook and Instagram ahead of Volunteers' Week and visit the Trust website for further information here: Join Us – NHS South East Coast Ambulance Service (secamb.nhs.uk)
For more information on National Volunteers' Week visit: Volunteers' Week – Volunteers' Week is a chance to say thank you for the fantastic contribution volunteers make. (volunteersweek.org)