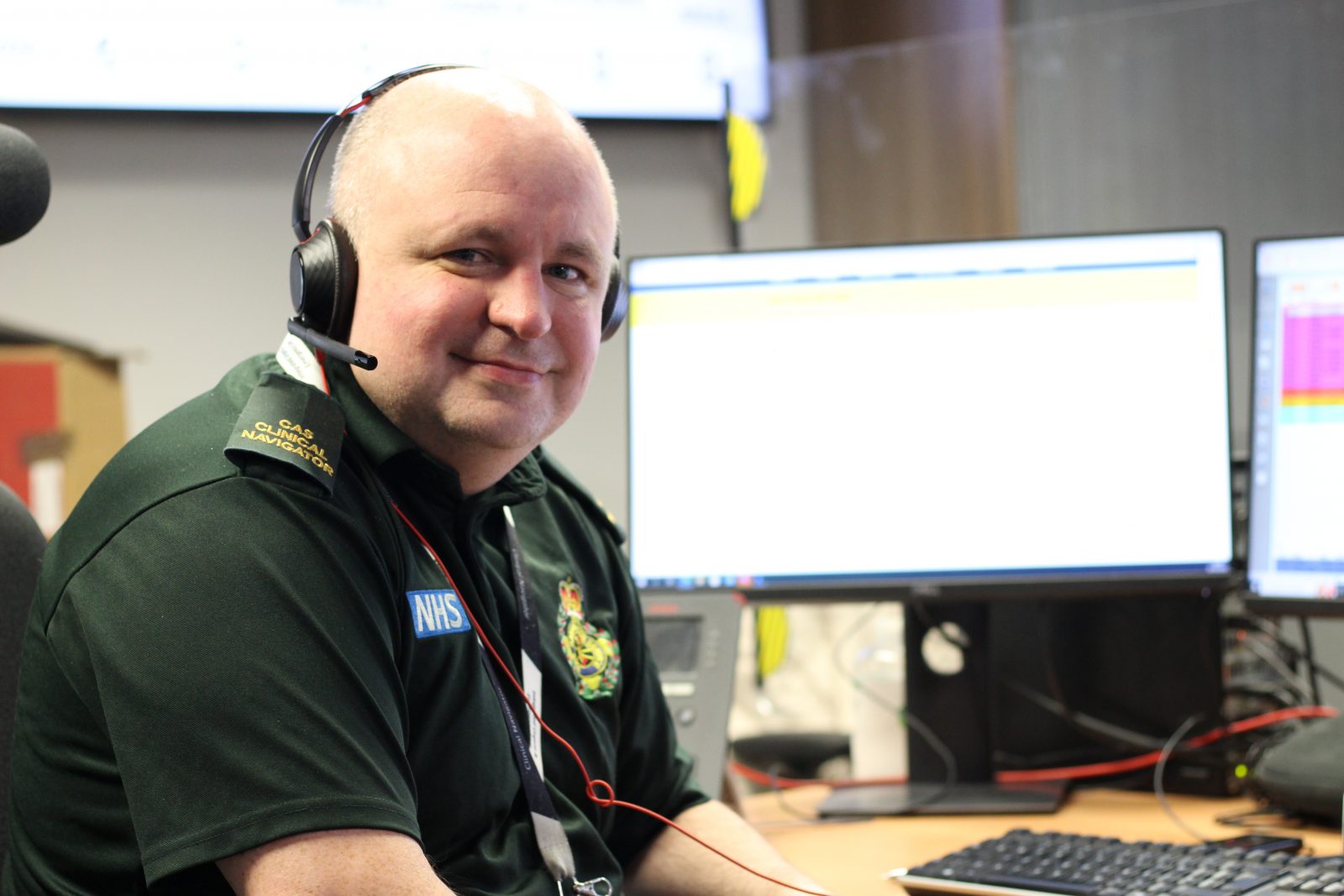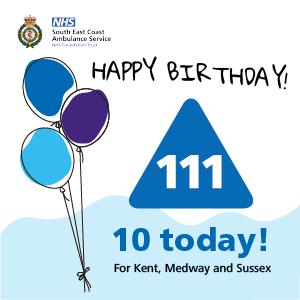 South East Coast Ambulance Service NHS Foundation Trust, (SECAmb), is celebrating a decade of running the NHS 111 service across much of its region.
The Trust, which now runs the service across Kent, Medway and Sussex, handled its first 111 call 10 years ago as part of a soft launch of the service in the region.
The NHS 111 service took over from NHS Direct, a nationally-run service that began in 1998. The decision was made to devolve NHS Direct services after the Department of Health commissioned Ofcom to undertake a consultation for the designation of a three-digit telephone number to access NHS non-emergency healthcare services in England.
Ofcom proposed 111, and the principle behind the proposed change was to 'give the public, for the first time, a clear, simple choice, namely: if the situation is an emergency, call 999/112; for all other urgent health needs, call 111 and we will work out with you what is the best way of meeting those needs.'
The room fell silent as the first call came into the Trust's contact centre in Ashford, Kent at 2pm on 13 March 2013 and a pregnant woman suffering from a severe headache was assisted.
Since then, over the past 10 years, the region's 111 staff have answered more than 10 million calls at a rate of more than 100 calls an hour, and has worked in partnership with other providers, including joint working with Practice Plus Group, and lead working with IC24 as sub-contracted provider.
The service has gone on to include an option to seek help and advice online, when it's not an emergency, with the launch of NHS 111 Online – www.111.nhs.uk
The telephone service has undergone significant developments over the years with SECAmb integrating it further into the Trust and wider healthcare system, with the launch of its Integrated Urgent Care (IUC) model and Clinical Assessment Service (CAS) in 2020.
The new model sees SECAmb's 111 and 999 Emergency Operations Centre (EOC) colleagues working more collaboratively to ensure patients get the right response, as well as operations being expanded so that 111 calls are also handled from the Trust's HQ in Crawley and though agile working off-site.
SECAmb Associate Director for Integrated Care (999 & 111), John J O'Sullivan, said: "I want to thank all 111 colleagues, past and present, who have got us to where we are today. We have a fantastic service for which we should all feel immensely proud.

"We have some great clinical outcomes and the best ambulance clinical validation rates in the country. We have also pioneered in our partnership working the delivery of 111 First and Direct Access Booking (DAB) in our region which has been acknowledged so positively by the CQC.

"While we know there are areas we need to improve, we've got a wonderful team doing everything they can to make a difference and to deliver that through innovation and developing our service, listening to our colleagues and to patients, and continuously learning and innovating to care for our patients and each other."