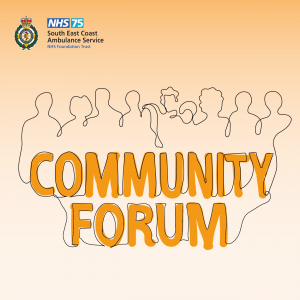 We want to give the public a greater voice in shaping our ambulance trust's future and so are calling on members of the public to help us achieve our aim by joining our Community Forum.
The forum will provide people within our region the opportunity to share their experiences and views about our 999 and 111 services.
The Trust's Patient Engagement Lead, Victoria Baldock said: "It is really important to us that we shape the service to the needs of our patients and to ensure we are doing this, it is essential that they have a voice and an opportunity to share their views and suggestions."
The forum will not only allow patients and members of the public an opportunity to share their views, it will also allow them to learn more about the service with guest speakers providing forum members with opportunity to hear first-hand the work we are going to improve patient care.
These events will be held bi-monthly, with the inaugural meeting taking place virtually on Wednesday, 27 September from 19.00 to 20.30.
If you would like to join our forum, please email engagementteam@secamb.nhs.uk