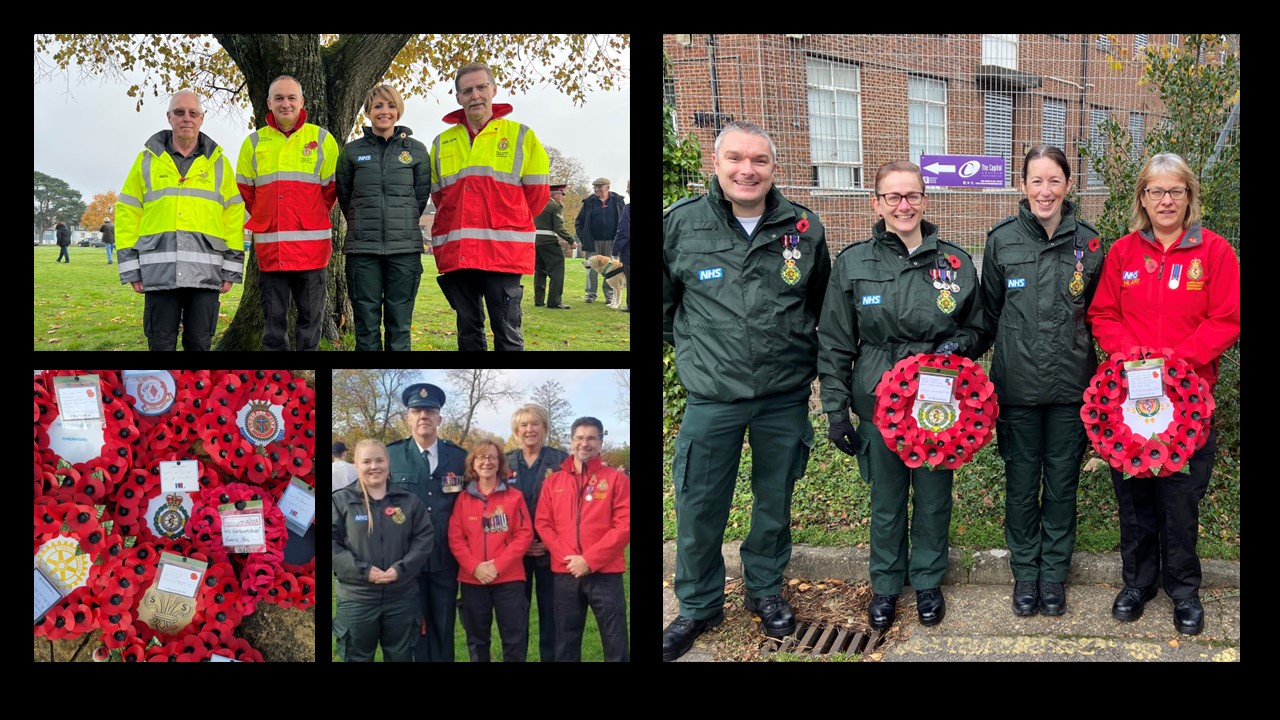 This year's Remembrance Sunday saw us provide 86 SECAmb wreaths to be laid at services across our region – the highest number ever.
Members of staff and volunteers, including operational and Emergency Operation Centre colleagues and many Community First Responder teams, took part in services in local towns and villages to mark Remembrance Sunday and to remember the service and sacrifice of all those who have taken part in previous conflicts.
And, for many, this year's services were particularly poignant, given the recent passing of HM Queen Elizabeth II.
Gareth Williams, Deputy Chair of SECAmb's Armed Forces Network said: "It's great to see a record-breaking year for wreath laying and so many colleagues showing their support for Remembrance Sunday.
"This is an especially moving and sometimes difficult day for those who are serving or who have served in the armed forces and one that means an awful lot to many."