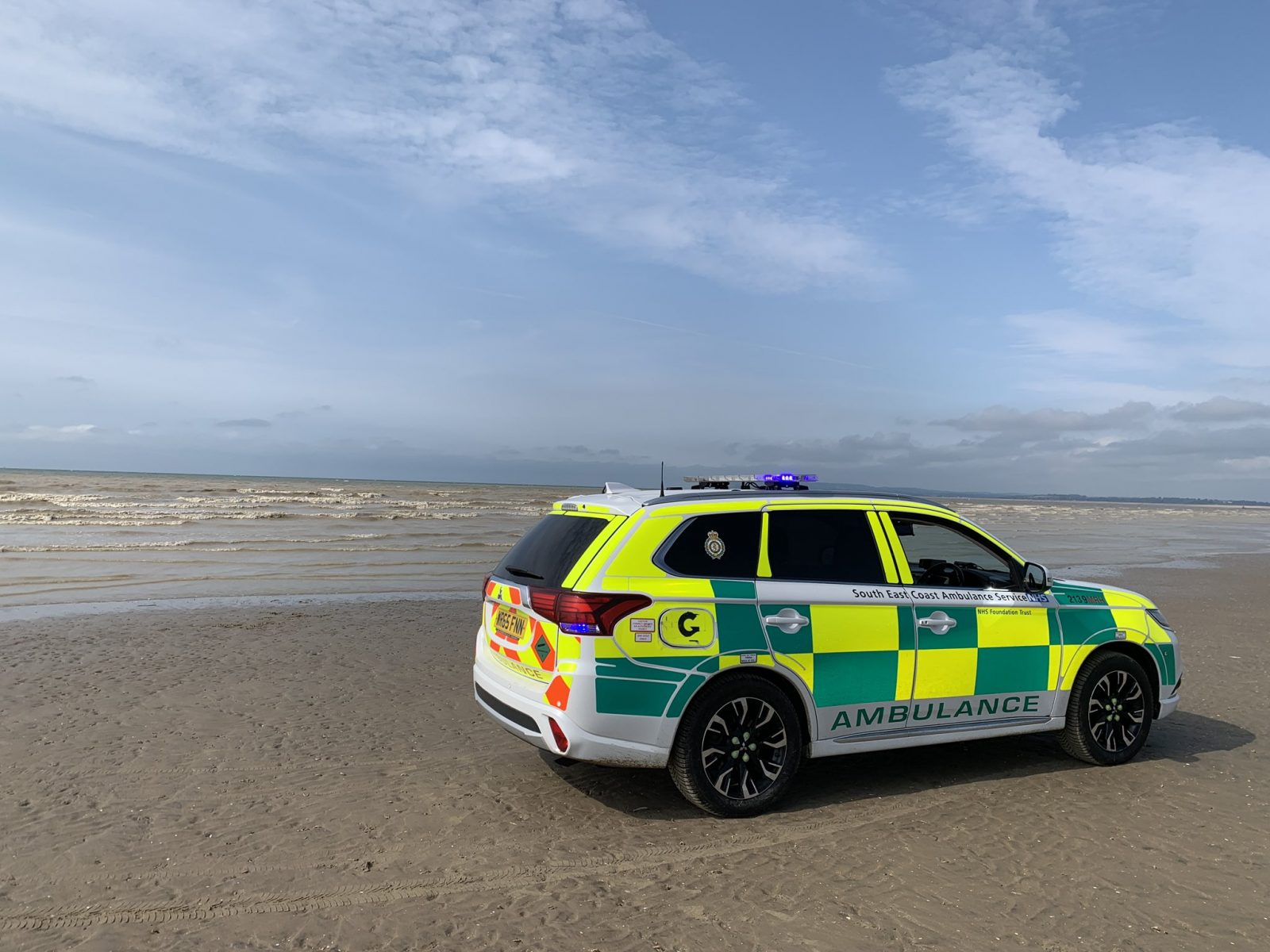 South East Coast Ambulance Service, (SECAmb), staff will be joined by teams from partner organisations as emergency response plans to a major incident are tested at Camber Sands, East Sussex, later this month.
The multi-agency exercise, organised by SECAmb and which also includes Sussex Police, East Sussex Fire and Rescue Service, Rother District Council, HM Coastguard and RNLI Lifeguards, will take place from 10am on Thursday 28 September.
Members of the public are likely to see a large emergency service presence while the exercise is taking place with the scenario based around a significant incident on a busy summer's day where a number of people sustain injuries and require emergency treatment.
Each year, the organisations come together as part of Operation Radcott, a partnership initiative to keep residents and visitors to the popular coastal resort safe.
Paramedic and Operational Team Leader at SECAmb's East Sussex Operating Unit, Martin Watson said: "While we work with our Operation Radcott partners on a regular basis, this exercise provide us with the opportunity to test and learn from our plans in a safe environment. Our teams have the opportunity to hone their skills and each organisation can better familiarise itself with how other teams work so that we are all ready and prepared to respond in the event of a real incident.

"The local public should be aware that there will be a lot of activity on the beach throughout the day. People can continue to visit the area but we ask that our teams and those of our partners are given the space to test their response and improve the safety of residents and visitors alike."

Mike Kerley, HM Coastguard Senior Coastal Operations Officer for Camber Sands area, said: "We are looking forward to joining our emergency service partners in the upcoming exercise, which will be vital to ensuring response preparedness come the real thing. The exercise will be invaluable to each organisation in training and developing the skills of the emergency responders, as well as ensuring there are effective working relationships between the organisations for an efficient response to any incident."