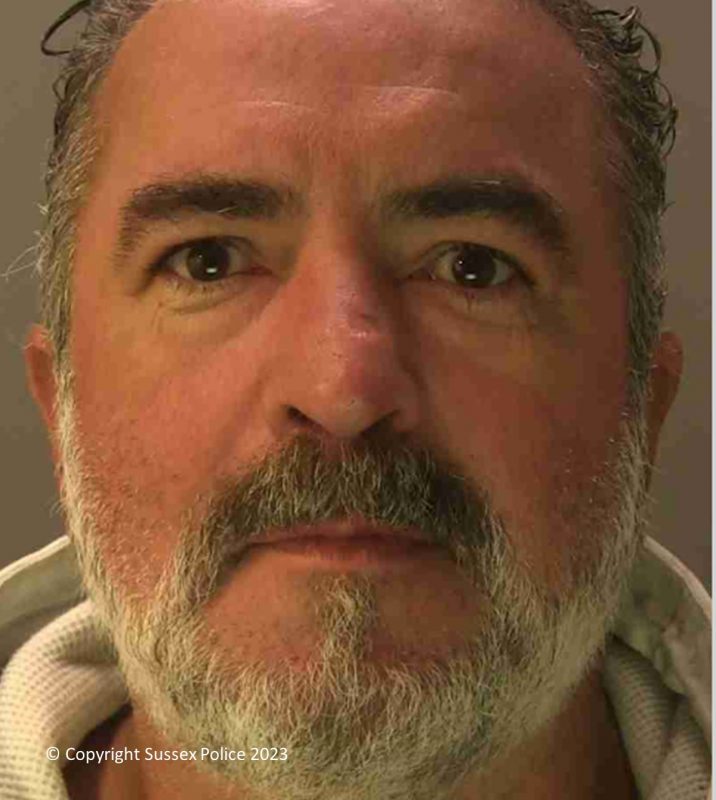 A man has been jailed for assaulting an ambulance worker while intoxicated with alcohol in Eastbourne.
Jose Luis Serro Alexandre was found unconscious in a premises in Terminus Road, Eastbourne.
An ambulance was sent and staff from the South East Coast Ambulance Service (SECAmb) took him into the ambulance.
But after waking up and at first being calm and co-operative, Alexandre turned aggressive and insulting to the two crew members.
The 49-year-old confronted one of the ambulance workers and assaulted him outside the vehicle.
The ambulance worker was fortunately not seriously injured but required time off work due to pain and the stress caused.
At Lewes Crown Court on September 15, Alexandre admitted assaulting an emergency worker, and was jailed for a total of eight months.
The court was told how the incident happened at about 9pm on May 17 this year.
Alexandre, unemployed of Pevensey Road, Eastbourne, jumped up out of the ambulance and was then seen kicking the victim.
The victim pressed an alert button for ambulance colleagues, and police arrived soon after and arrested Alexandre.
In a personal statement, the victim said: "I had not yet been the victim of a physical assault, but it has always been something in the back of my mind because as emergency workers we are vulnerable.
"The reality is we are just normal people behind a green uniform.
"That night, my dread became a reality, I suffered pain and bruising and had to have a period of sickness leave from work. It has caused me stress and I have thought about the 'what if' scenarios.
"I will be returning to the job that I love. I signed up to work for the ambulance service to care for and treat people at the worst time of their lives. When people are in need of help. When people are in need of my help.
"What I did not sign up for is to be assaulted and scarred for the rest of my career."
Speaking after the case, SECAmb Security Manager Dave Monk said: "We welcome the custodial sentence given to this individual. I would like to thank the investigating officers for their work in ensuring he was held accountable for his actions.

"My colleagues come to work to serve their communities and help people.

"They deserve to do this without facing violence or abuse and we will continue to do everything we can to ensure anyone who threatens or harms our staff in any way will be prosecuted."
Eastbourne District Commander Chief Inspector Di Lewis said: "This was a shocking incident for the victim, and highlights the dangers that emergency service workers face on a daily basis.

"But being assaulted should not be seen as just 'part of the job' for anyone, let alone for emergency service workers who serve the public in challenging and sometimes dangerous circumstances.

"Alexandre's behaviour was completely unacceptable. We are pleased this has been reflected in the sentence passed by the court."