The first South East Coast Ambulance Service NHS Foundation Trust (SECAmb) staff to undertake an Apprentice Paramedic Programme donned their gowns and mortarboards at the first graduation ceremony for the University of Cumbria (UoC) degree.
The ceremony, held at Carlisle Cathedral on Wednesday (19 July), saw the paramedics gather with more than 200 fellow paramedic graduates from across England to officially graduate from the university in front of their friends and family.
Of those graduating from the apprentice programme, 74% achieved an upper-class degree with 32% first-class degrees, illustrating the high calibre of graduates on the programme.
The ceremony follows a local celebration event held locally by SECAmb in May for the 12 SECAmb individuals who completed of the Level 6 Degree Apprenticeship Paramedic Programme.
The programme, delivered in partnership with the University of Cumbria, sees staff complete their paramedic education over a two-year period, as opposed to three years via the traditional undergraduate route, while working for SECAmb. The individuals previously worked in frontline roles for SECAmb before becoming Student Paramedics.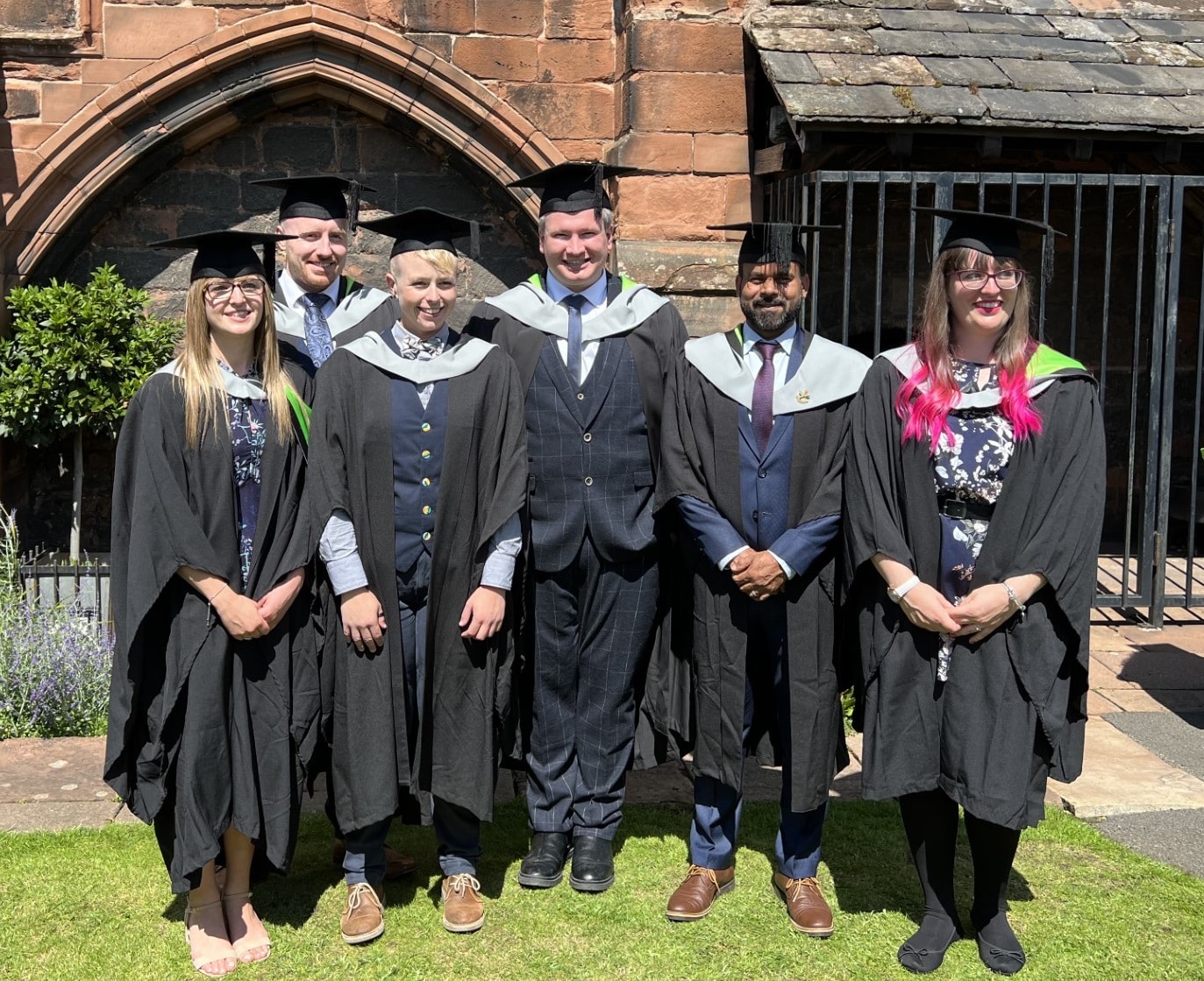 SECAmb Consultant Paramedic responsible for Clinical Education, Ashley Richardson said: "It was an honour to attend this first-of-its-kind graduation ceremony and share such a special occasion with SECAmb colleagues and fellow paramedics from across the country.

"Each and every graduate completed their degree with real enthusiasm and commitment and they, their families and friends should be extremely proud of their achievements.

"The apprenticeship degree programme provides colleagues who are already employed by SECAmb with a fantastic opportunity for career progression and to qualify as paramedics.  I look forward to many more colleagues embarking on this educational programme and to our current apprentices joining this first cohort in graduating as paramedics in the months and years ahead."
Tom Davidson, Director for the Centre for Excellence for Paramedic Practice, at University of Cumbria, is the innovator behind the university's unique approach to paramedic education.
He said: "It is clear in the NHS Long Term Workforce Plan that paramedics are integral to the success of the plan and the future of the NHS. Paramedics are specifically mentioned 18 times in the document, more than any other allied health profession.

"We are proud that graduates from our paramedic apprenticeship, delivered in partnership with seven English ambulance trusts, will directly boost the NHS workforce and contribute towards the ambitious targets set out in plan."
SECAmb has 97 apprentices enrolled on its apprenticeship degree and will continue to run three new cohorts each year providing staff with ongoing opportunities for career development.
SECAmb congratulates the following colleagues.
Ricky Braiden
Grace Collins
Aidan Fudge
Jay Gupta
Emily-George Lewis
Angela Phipps
Laura Playfoot
Murray Robinson
TJ Staples
Paul Duchesne-Taylor
Daniel Timpson
Shawn Richards