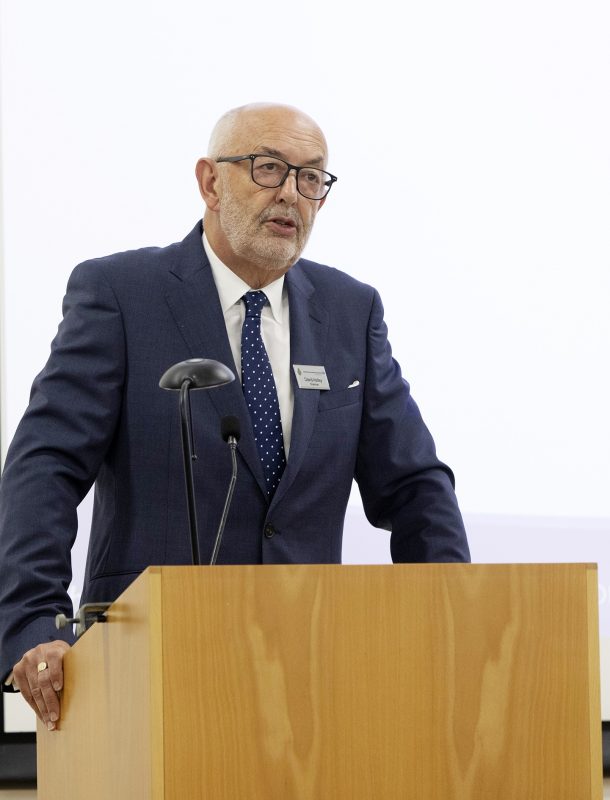 Following a career in the NHS which has spanned more than half a century, South East Coast Ambulance Service NHS Foundation Trust, (SECAmb), Chairman, David Astley, has announced his decision to step down from his role in May next year.
David, who joined SECAmb as Chairman in 2018, is coming to the end of his final three-year term. The process to appoint a new Chair has started, with the aim being to have a successor in place by May 2024.
Looking ahead, David said: "In May, I'll have completed an association with the NHS of more than 50 years. It's been a hugely positive experience and I am immensely proud to have served the public and worked with so many talented colleagues."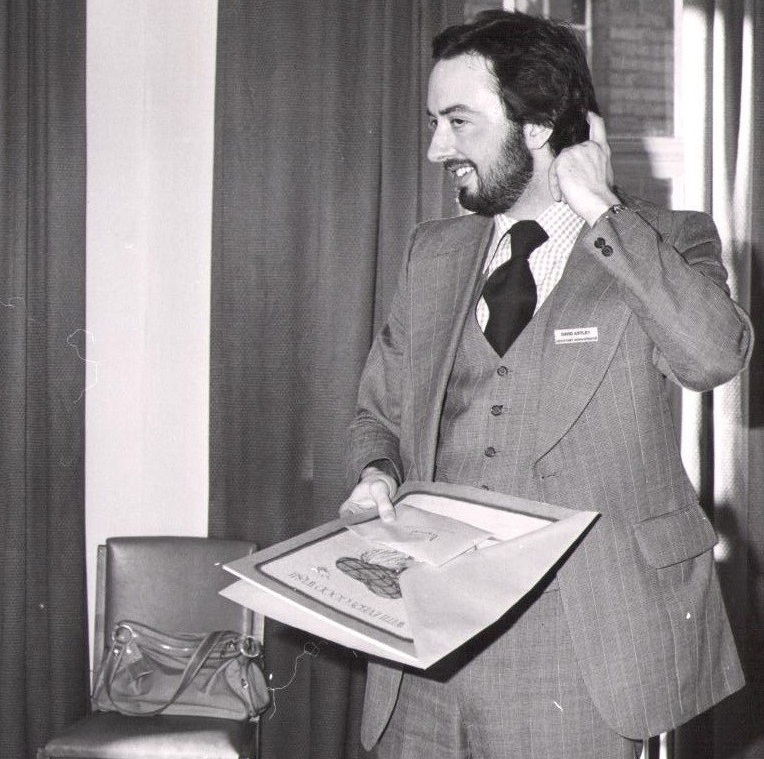 David first worked in the NHS, aged just 17, as a hospital porter at Walton Hospital, Liverpool. He continued to work as a porter during his university vacations. After graduation he joined Chesterfield Hospitals in Derbyshire as a higher clerical officer before progressing through various hospital management roles.
He was appointed Chief Executive of Greenwich Hospitals in 1994. He was then appointed CEO of the newly formed East Kent Hospitals in 1999 and of St George's Hospital, Tooting in 2006. That same year he was awarded an O.B.E for services to the NHS.
From 2011 to 2015 David led the Tertiary Hospitals Group of the Hamad Medical Corporation in Qatar. On his return to the UK and on retirement from full-time executive duties, he was appointed as a non-executive director of Liverpool Women's Hospital NHS Foundation Trust before joining SECAmb. He remains a Trustee of Yoakley Care, a charity based in Margate, Kent, which manages alms houses and a care home.
David said: "Throughout my career I have been privileged to work with a huge variety of colleagues in a wide variety of roles, both clinical and support – all of which are vital for good patient care.

"The way in which SECAmb responded to the pandemic gives me a deep sense of pride as our staff and volunteers continued to respond while also doing everything possible to protect themselves and our patients.

"I would also like to thank the senior team and our Council of Governors at SECAmb for all their support during the time I have served as chairman. Leadership roles in the NHS have become increasingly more challenging as services face greater demands.

"I remain fully committed to my role for the remainder of my term. There remains a lot of work to be done and I look forward to SECAmb continuing to progress in the coming months."
SECAmb Chief Executive, Simon Weldon said: "I would like to take this opportunity to thank David for everything he has done for SECAmb. He has enjoyed a full and varied career over so many years.

"While I have only worked with him at SECAmb for a relatively short time, I understand and clearly see his passion and commitment for making improvements for our patients and colleagues alike. I look forward to continuing to work closely with him for the remainder of his term."
SECAmb Lead Governor, Leigh Westwood, said: "On behalf of the Council of Governors, I would like to thank David for his commitment to SECAmb since his appointment in 2018. I know that his focus will remain steadfast in the months ahead and we look forward to continuing to work closely with him as the Trust begins the process of selecting a new Chair."