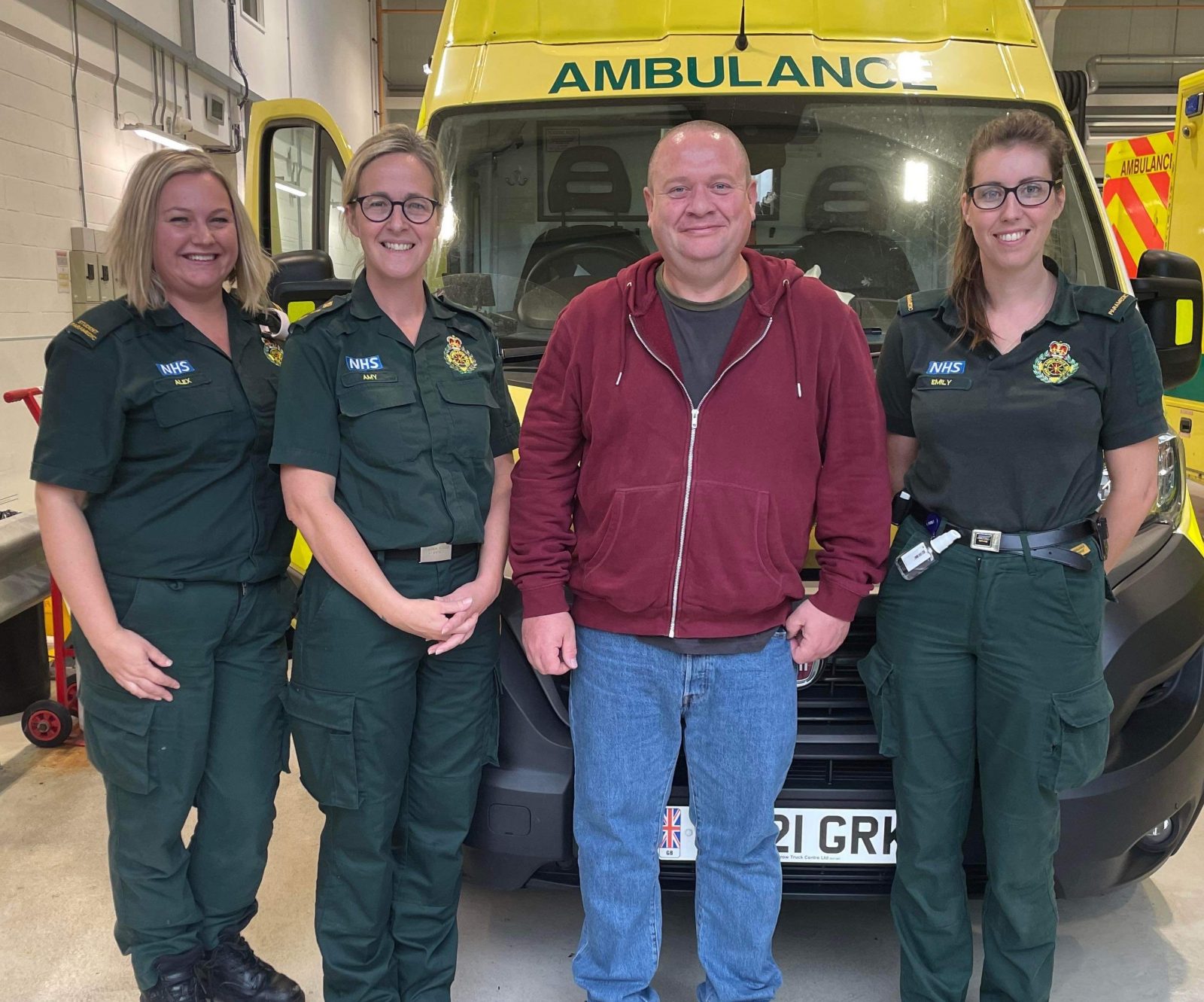 A Brighton man, who suffered a cardiac arrest in October last year, has been reunited with some of the South East Coast Ambulance Service (SECAmb) team who helped save his life.
Steven Hawkes, 45, visited Brighton Make Ready Centre with his wife, Tracy and daughter, Sophie last week, on the eve of the anniversary of his collapse.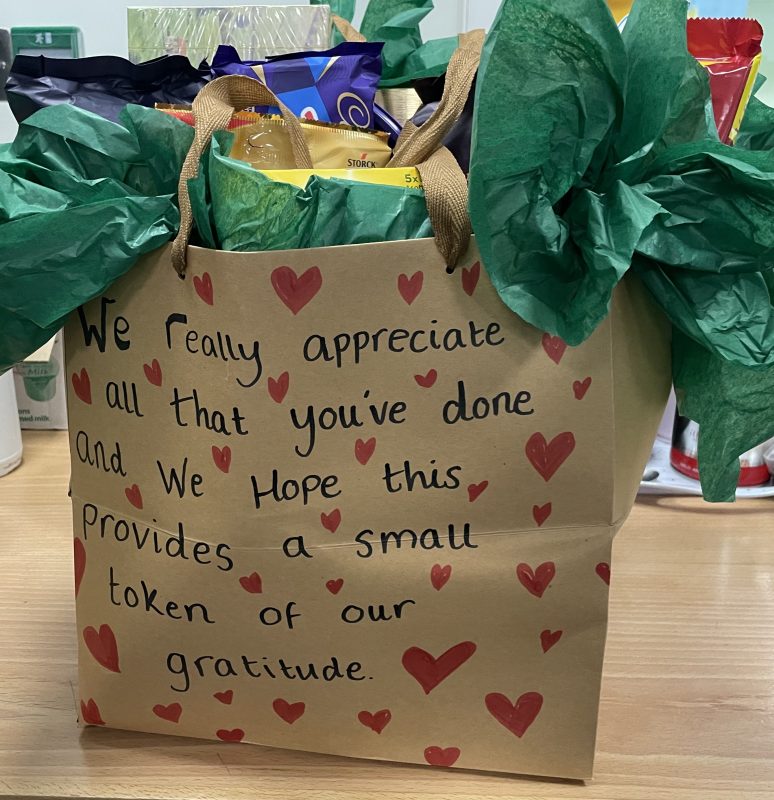 Steven, also father to Yasmine, Howard and Olivia, met and thanked some of the team who came to his aid when he collapsed at the wheel of his vehicle in Eaton Place, close to Royal Sussex County Hospital on 14 October 2022.
Paramedic, Amy Brooker and Student Paramedic, Alex Carter, were in the same road close to coming clear from another patient when they heard a crash, as Steven, who was driving home from working away in Bath fitting hospital medical equipment, crashed into parked cars.
Alex's GoodSam app and Emergency Operations Centre colleagues alerted the pair that the RTC involved a cardiac arrest and they were quickly on scene, along with a nearby Patient Transport Service crew.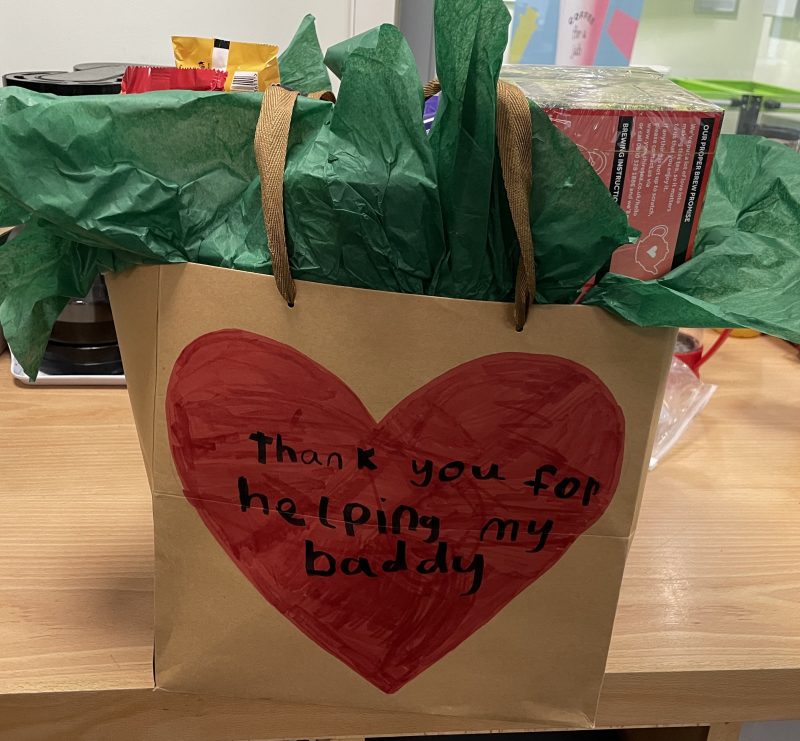 Support arrived from paramedic colleagues Emily Payne and Paul Ellis, Operational Team Leader, Tom Graves, Paramedic Practitioner, Sarah Gilby and Critical Care Paramedic Andy Hitt.
Together the team were able to resuscitate Steven delivering four shocks with a defibrillator. He was amazingly already attempting to speak before his arrival at the nearby hospital.
Steven spent two weeks at Royal Sussex County Hospital and was fitted with an Implantable Cardioverter Defibrillator, (ICD), which will deliver a shock to his heart if required in the future.
Steven said: "It was great to see some of the team in person and thank them for saving my life. Meeting Alex, Amy and Emily was a really positive experience for me and my family. They made me feel so at ease and made it easy for me to understand and fill in lots of gaps in my memory.

"I'm so grateful for everything every single person did to ensure I am still here today. It's been a really tough year but I'm now looking forward to the future much more positively – the meeting has been a big part of that. I'll be forever grateful."

Alex said: "It was an absolute pleasure to welcome Steven along to the station. On behalf of the whole team, it was lovely to see him doing so well and really touching to see how grateful he and his family are.

"Responding to Steven was a real team effort to ensure he received the care he needed almost immediately. He is the perfect example of why early CPR is so vital to a patient's survival."