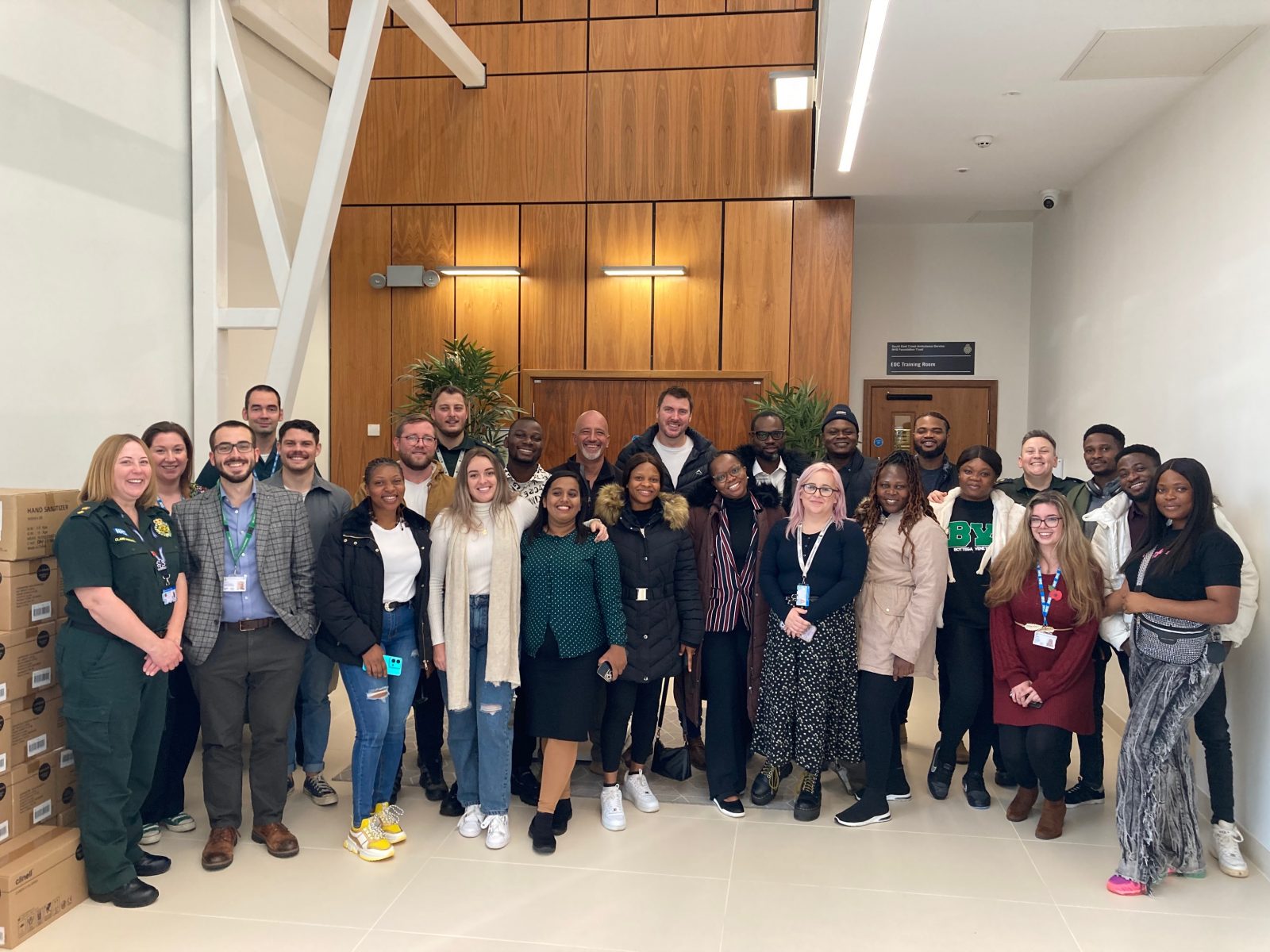 South East Coast Ambulance Service NHS Foundation Trust (SECAmb) is pleased to have welcomed its latest team of international colleagues.
Yesterday, (8 November), 18 paramedic colleagues joined us from South Africa, Australia, Nigeria, India and Ireland.
The recruits are now undertaking their transition to UK practice course for the next few weeks before joining their new operating units early in the New Year.
This is SECAmb's second cohort of international colleagues to join us this year, following the first team of six who joined in the summer.
A further 42 international paramedics are due to join the Trust by the end of the financial year, with more going through the process of applying currently.
Associate Director of Operations, Andy Rowe said: "I'd like to say a very big thank you to the behind-the-scenes team who are making this happen. It's been a massive amount of work by lots of different people but it's great to see this successful programme continue. I wish our new colleagues all the very best for their careers at SECAmb."