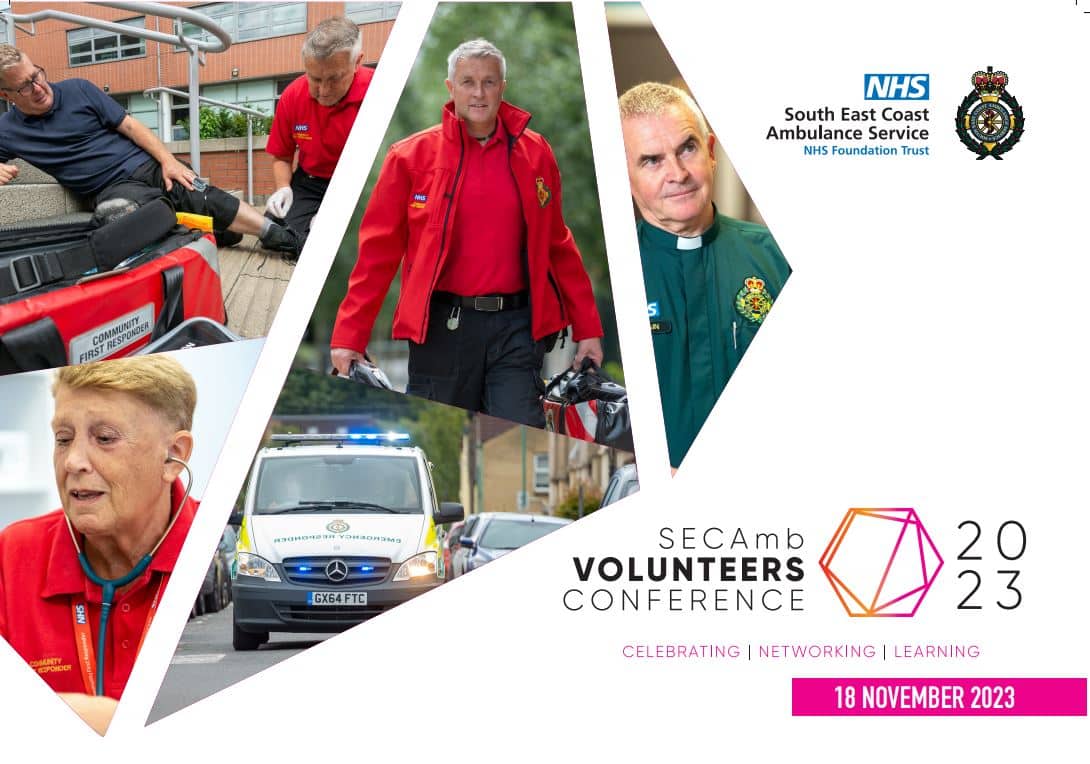 On Saturday, 18 November 2023 we are delighted to be hosting our first ever SECAmb Volunteers Conference.
We are looking forward to welcoming more than 200 of our volunteers to a day of networking and celebration and will be joined by an exciting line-up of speakers, exploring topics such as the benefits volunteers bring to patients and staff and how we can continue to expand the role of volunteers in SECAmb.
In what is sure to be a special and emotional moment, we will also be joined by cardiac arrest survivor Graham, whose life was saved in 2021 by prompt treatment by local CFR Mark Walder.
Dave Wells, Head of Community Resilience said: "We owe a great deal to the commitment and dedication of our fantastic team of volunteers, be they Community First Responders, Chaplains, Governors or providing Welfare Support and I'm delighted that we are able to celebrate their contribution in this way."